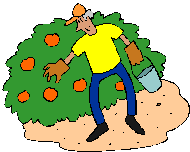 Looking for Steam Juicers - Safe, Reliable, Natural Way To make Homemade Juice from Berries and Other Fruit! in 2023? Scroll down this page and follow the links. And if you bring home some fruit or vegetables and want to can, freeze, make jam, salsa or pickles, see this page for simple, reliable, illustrated canning, freezing or preserving directions. There are plenty of other related resources, click on the resources dropdown above. If you are having a hard time finding canning lids, I've used these, and they're a great price & ship in 2 days.
If you have questions or feedback, please let me know! There are affiliate links on this page. Read our disclosure policy to learn more.
Steam Juicers - Safe, Reliable, Natural Way To make Homemade Juice from Berries and Other Fruit!
Steam Juicers are a safe, natural, old-fashioned way to extract juice from fruit (such as apples, peaches, blueberries, acai, pomegranates, etc.) in preparation for drinking fresh, freezing, making jelly or home canning and bottling. Below are a variety of steam juicers with linksl to reviews and purchasing information. If you are looking for mechanical juicers, see this page. And strainers are here.
See these pages for directions and recipes for making and canning the juice!
Juices: canning fruit and vegetable juices
---
Fruit Press with a Stainless Pressing Plate

2.64 Gallon Capacity

Make Cider,, Juice or Wine

Perfect for Grape, Apple Press, for Apple Cider, Wine and Juice Making

Compared with an electric juicer, this Press minimizes oxidation and preserves nutritional value.

The inner bucket has evenly spaced holes. There is also a filter at the nozzle.

f

Barbella Brand 8 Gal 30L Stainless Steel Water Alcohol Still

With this, you can distill Spirits,
3 Pot Alcohol Still,
Also works as an essential oil Distiller

It is a Copper Tube Home Brewing Kit, can make Whiskey and has a Thumper Keg
Made from non-toxic red copper and stainless steel with a copper cooler keg with stainless steel cup and copper pipe.
All parts are made of food-grade materials
Has a built-in dial reading thermometer
Complete, perfect for either beginners or expert distillers.
The thumper is ideal for adding and modifying the flavors.
This can be used to make Alcohol, Ethanol, Whiskey, Water Distiller, Wine Making, Essential Oils, Hydrosol,etc.
---
Illustrated Canning, Freezing, Jam Instructions and Recipes
[ Easy Home Canning Directions] [FAQs - Answers to common questions and problems] [Recommended books about home canning, jam making, drying and preserving!] [Free canning publications to download and print]