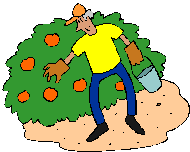 Looking for Food Strainers and juicers for home canning: Great prices, wide selection, fast delivery, reliable service on home food strainers and canning equipment in 2023? Scroll down this page and follow the links. And if you bring home some fruit or vegetables and want to can, freeze, make jam, salsa or pickles, see this page for simple, reliable, illustrated canning, freezing or preserving directions. There are plenty of other related resources, click on the resources dropdown above. If you are having a hard time finding canning lids, I've used these, and they're a great price & ship in 2 days.
If you have questions or feedback, please let me know! There are affiliate links on this page. Read our disclosure policy to learn more.
Food Strainers and juicers for home canning: Great prices, wide selection, fast delivery, reliable service on home food strainers and canning equipment
Juicers and Other Canning Supplies
If you want to make fruit juices, like apple juice, grape juice, berry juices, or juiced vegetables, like carrots and kale, you will need a juicer. There are several fundamentally different types, they work differently and appeal to different needs and budgets. So, look down this page to learn which will best meet your needs. We have all makes, model s and prices here. Whether you are canning for your first time or in your 50th year of canning; all the supplies you need are here, and at the best prices you will find anywhere! Scroll down this page for photos, descriptions, prices and ordering information. See this page for Canners (all types).
Everything All can be shipped by a variety of methods, including overnight, if you have a canning emergency!
For more information, and NO obligation to buy, just click on the links in the boxes on the left!
---
Juicers for Fruit and Vegetables
Types of Juicers
There are 3 main types of juicers:
mechanical juicers
steam juicers
mechanical presses
Mechanical juicers are the machines, like the Waring juicer that grind the fruit or vegetable to a puree then separate the juice by means of a screen spinning at high speed. They are efficient at extraction, but often are prone to clogging.
Steam juicers cook the fruit or vegetable with steam and extract the juice by using heat to break down the cell structure. Steam juicers are often used for making grape juice.
Mechanical presses are usually so expensive as to be priced out of the consumer budget. Typically, they are used at apple cider mills and wineries.
Mechanical Fruit and Vegetable Juicers
Mechanical juicers can act as a food processor/blender and a sieve; all in one: Perfect for making jellies and juices. Here are some of the top rated juicers, from low to modestly high prices (you can always go higher in price... but the reviews don't show them to be substantially better)
---
Steam Juicers
Steam Juicers are a safe, natural, old-fashioned way to extract juice from fruit (such as apples, peaches, blueberries, acai, pomegranates, etc.) in preparation for drinking fresh, freezing, making jelly or home canning and bottling. Below are a variety of steam juicers with links to reviews and purchasing information. See this page for ALL steam juicers. And strainers are here.
Moonshine?
And if you want to make hard apple cider, there is also this really cool and yet inexpensive high grade still!
See these pages for directions and recipes for making and canning the juice!
---
Juices: canning fruit and vegetable juices
5-Piece Canning Accessories Kit

Click on the links at left or above for more info and current pricing.

Canning Jars

Canning jars delivered to your doorstep and guaranteed! Any size you need. Click on the links below

Canning jars: quart (32 oz) jars

Canning jars: pint (16 oz) jars

Canning jars: 8 oz jars

Quilted Canning jars: 4 oz glass jars

>

8 oz canning jars shown below:

Quilted 4 oz jars below:

Books

Canning books

Canning & Preserving for Dummies by Karen Ward


click here for more information, reviews, prices for Canning and Preserving For Dummies






The All New Ball Book Of Canning And Preserving: Over 350 of the Best Canned, Jammed, Pickled, and Preserved Recipes Paperback

This is THE book on canning! My grandmother used this book when I was a child. It tells you in simple instructions how to can almost anything; complete with recipes for jam, jellies, pickles, sauces, canning vegetables, meats, etc. If it can be canned, this book likely tells you how! Click on the link below for more information and / or to buy (no obligation to buy)

Click here for more information about the
Ball Blue Book of Preserving






Complete Guide to Home Canning and Preserving

by United States Dept. of Agriculture

This book is a compendium of the USDA's research and tested recipes. It explains the scientific principles behind home canning , canning equipment, and the proper use of jars and lids. It is written by government folks, so it is pretty dry, but it is accurate. It includes recipes for fruit; tomatoes; vegetables; poultry, red meat, and seafood; fermented foods and vegetables; and jams and jellies and contains updates based on research in the last 20 years for canning safer and better quality food at home.

More Canning Supplies




Lids, Rings and Jars

Need lids, rings and replacement jars?

Get them all here, delivered direct to your home, at the best prices on the internet!

Pectin, Pickle Mixes and Sauce/Salsa Mixes

Making Jam? Need Pectin, but the local store is out?

Is your jam too runny? Pectin enables you to turn out perfectly set jam every time. Made from natural apples, there are also low-sugar pectins that allow you to reduce the sugar you add by almost half!

Pickling Mixes and Pickling Supplies

Pickles

Whether you want dills or sweet pickles; canning them or straight into the refrigerator; there is a mix for every taste and need here! Get them all here, delivered direct to your home, at the best prices on the internet! Get everything you need to make pickles: mixes, salt, brine, etc. here!

Sauce and Salsa Mixes

Get ready season mixes for tomato sauces and salsas here. They make it simple to get it right every time!
---
This page was updated on
---
Picking Tips
[General picking tips and a guide to each fruit and vegetable] [How much do I need to pick? (Yields - how much raw makes how much cooked or frozen)] [Selecting the right varieties to pick] [All about apple varieties - which to pick and why!] [Picking tips for Vegetables] [ Strawberry picking tips] [ Blueberries picking tips]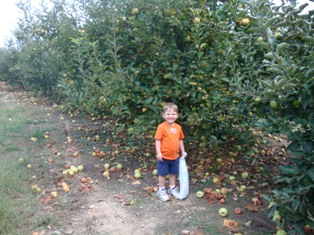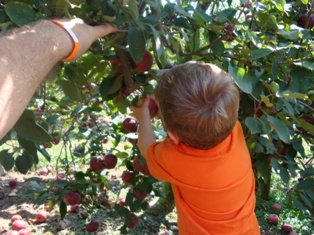 Illustrated Canning, Freezing, Jam Instructions and Recipes
[ All About Home Canning, Freezing and Making Jams, Pickles, Sauces, etc. ] [FAQs - Answers to common questions and problems] [Recommended books about home canning, jam making, drying and preserving!] [Free canning publications to download and print]