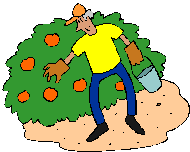 Looking for Canning Jars: Ball, Kerr, Mason and other Home Canning Jars in 2023? Scroll down this page and follow the links. And if you bring home some fruit or vegetables and want to can, freeze, make jam, salsa or pickles, see this page for simple, reliable, illustrated canning, freezing or preserving directions. There are plenty of other related resources, click on the resources dropdown above. If you are having a hard time finding canning lids, I've used these, and they're a great price & ship in 2 days.
If you have questions or feedback, please let me know! There are affiliate links on this page. Read our disclosure policy to learn more.
Canning Jars: Ball, Kerr, Mason and other Home Canning Jars
Canning Jars and Related Items
If you are looking for canning jars, in almost any size and type; we have a reliable supplier below, and at the best prices you will find anywhere! Scroll down this page for photos, descriptions, prices and ordering information. Everything can be shipped by a variety of methods, including overnight, if you have a canning emergency! You might also be interested in the history of the canning jar .
And I appreciate your business- buying the products here helps support the website!
Canning Jars
Canning jars delivered to your doorstep and guaranteed! Any size you need. Click on the links below
For more information, and NO obligation to buy, just click on the links in the boxes on the left!
Canning Hand Tools
Buy quality canning helpers. These provide the home canner with the essential tools needed for safe and efficient home canning.
Anything you could need is here, at discount prices
Canning Rack
Blake's rating : Excellent replacement racks (sooner or later your rack will fall apart from the boiling water The silicone one is best for small jars, but you must use a jar grabber to pull them out one by one. The metal one has silcone handle grips to avoid burning your hands, but 8 ounce and smaller jars mat tip over if you don't fill the rack.Unfortunately, we really)
Lids and Rings (jars are above)

Need lids, rings and replacement jars? Or pectin to make jam, spaghetti sauce or salsa mix or pickle mixes? Get them all here, and usually at lower prices than your local store! Click on the images at left for current prices and/or ordering!

Get them all here at the best prices on the internet!


Cleaning supplies to remove rust from rings and jars

A visitor wrote in to tell how she uses Copper Glo (order at left) to remove rust from rings and jars:

Comments from a visitor on September 15, 2010: "You mention not using jars that have rust on them. One way to remove rust from jars is with Copper Glo. I get Copper Glo at our local Giant Eagle. I had a jar with rust on it and was getting ready to pitch it when my mom told me about Copper Glo. I was afraid to use it at first because I was afraid it would scratch the jar, but decided it was worth a try. Amazingly, the rust came off and the jar wasn't scratched!"


Rubber seals for the older zinc caps - Know first that home canning experts do not recommend that you use the rubber ring system. The modern flat lid and metal ring system (above) is superior in reliability and safety. If you insist in using the rubber ring system, do not use old rubber rings: they have aged and will probably not seal effectively, especially on an older jar. You can get new rubber canning rings quite inexpensively here.:

Books

Canning books

Canning & Preserving for Dummies by Karen Ward




click here for more information, reviews, prices for Canning and Preserving For Dummies






The All New Ball Book Of Canning And Preserving: Over 350 of the Best Canned, Jammed, Pickled, and Preserved Recipes Paperback

This is THE book on canning! My grandmother used this book when I was a child. It tells you in simple instructions how to can almost anything; complete with recipes for jam, jellies, pickles, sauces, canning vegetables, meats, etc. If it can be canned, this book likely tells you how! Click on the link below for more information and / or to buy (no obligation to buy).

Complete Guide to Home Canning and Preserving

by United States Dept. of Agriculture

This is guide fromthe USDA is a nicely bound and published versrion of the recipes developed over the past 100 years, updated and lab tested. The most current version is the 2015 edition, shown at left.

Pectin, Pickle Mixes and Sauce/Salsa Mixes

Making Jam? Need Pectin, but the local store is out?

Is your jam too runny? Pectin enables you to turn out perfectly set jam every time. Made from natural apples, there are also low-sugar pectins that allow you to reduce the sugar you add by almost half!

Pickling Mixes and Pickling Supplies

Pickles

Whether you want dills or sweet pickles; canning them or straight into the refrigerator; there is a mix for every taste and need here! Get them all here, delivered direct to your home, at the best prices on the internet! Get everything you need to make pickles: mixes, salt, brine, etc. here!

Sauce and Salsa Mixes

Get ready season mixes for tomato sauces and salsas here. They make it simple to get it right every time!

(Shown is Ball brand - actual is Mrs. Wages brand)