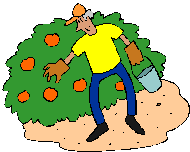 Click here to translate this page to any language.
Looking for a local, pick-your-own farm in Richmond area of Southeastern Virginia? Farms are open and safe! Scroll down this page and you will see the U-Pick farms in Richmond area of Southeastern Virginia, sorted by county. Those that offer organic or sustainably grown produce are identified by the words "organic" and/or "sustainable" in Green, next to their name (see "What does Organic mean?"). The U-pick crops they offer follow the name of the farm. To search the page for a specific crop, use Ctrl-F (or on an ipad or Mac, use their "search on this page" function) If they have a website, the name will be in blue and underlined; click on it and it will open their website. If you find anything outdated or inaccurate, see the customer and farmer menus (as appropriate) at the top menu bar to submit updates and corrections and help me keep each current!
New! Pricing information - We now have a pricing guide to help you know what the typical prices are for each crop. Let me know when you see price changes! In 2022, you can save money by picking your own and canning your own, but brace yourself for steep price increases, which are affecting EVERYTHING! For quality, taste, nutrition and value, you still can't beat most PYO farms. If need need large quantities for canning, ask if they have "seconds"
If you are having a hard time finding canning lids, I've used these, and they're a great price & ship in 2 days.
New! Road tripping and camping is a great way to have a fun, safe and inexpensive family trip. The national and state parks and monuments are open, and campgrounds usually cost between $10 and $40 per night. September to November is the best camping weather. See our new website Road Tripping and Camping.com for tips, tricks, guides, checklists and info about parks, monuments and other places to visit.
Remember to always check with the farm's own website or Facebook page before you go - or call or email them if they don't have a website or Facebook page. Conditions at the farms and crops can change literally overnight, so if you want to avoid a wasted trip out there - check with the farm directly before you go! And if you know of any farms I missed and want to add a farm, please let me know! I'm making updates for this year as fast as I can - if you find anything out-of-date, wrong or not working - please let me know! This website is supported by purchases you make through the links to products on Amazon. As an Amazon Associate I earn from qualifying purchases. This allows me to continue to maintain the website and make improvements!
What's in season in December 2022, and other timely information:
Notes for December 2022: Fall is here and that means apples are in full force but they will be gone fast (see this new page for Apple Orchards in your area!). Yes, apple prices are up, like they are for everything else. Some crops continue until frost, like raspberries, blackberries, figs, corn and tomatoes. Check your area's specific crop calendar (see this page) and call your local farms for seasonal updates. Click here for U.S. Apple Crop facts.
See these pages to find a local Apple festival, and other festivals. We have a guide to apple varieties and a guide to peach varieties. Also recipes, canning and freezing directions for apples, tomatoes, corn blueberries, peaches, etc.
See our comprehensive list of easy home canning, jam and jelly making, preserving, drying and freezing directions. You can access recipes and other resources from the drop down menus at the top of the page or the site search. If you have any questions or suggestions, feel free to write me! It is easy to make your own ice cream, even gelato, or low fat or low sugar ice cream - see this page. Also note, there are many copycat website listing U-pick farms now. They have all copied their information from here and usually do not ever update. Since 2002, I've been updating the information every day but Christmas; so if you see anything wrong or outdated, please write me!
Children's Consignment Sales occur in both the Spring and Fall See our companion website to find a local community or church kid's consignment sale!
Richmond area of Southeastern Virginia U-Pick Farms and Orchards in 2022, by county
Click on the resources drop-down above, if you need a county map
Amelia County
Rocky Branch Farm, Inc

- strawberries
23350 Holly Farms Road, Jetersville, VA 23083. Phone: 804 561-5649. Open: 8 to 8, Monday-Saturday. Directions: Click here for a map and directions. Strawberries, tomatoes, squash, cucumbers, peppers, sweet corn, lettuce, cabbage, collards, bedding plants, hanging baskets, and Rocky Branch Farm homemade jam.
Charles City County
Chesterfield County
Cumberland County
Goochland County
Maidens Thornless Blackberries - blackberries
2638 River Road West, Maidens, VA 23102. Phone: (804) 556-4164. Open: 7 am to sunset, Monday to Saturday; 1 pm to sunset, Sunday. Call before coming. Directions: Route 6, 1/2 mile east of intersection of Route 522 south and Route 6; or Route 6, 1 mile east of Goochland Courthouse; or Route 6, 17 miles west of Parham Road; or Route 6, 12 miles north of intersection of Route 60 and Route 522; or Route 6, 5 miles south of I-64 at Oilville interchange. Bring your own containers. We are a small family run farm located in Franklin, Virginia. We started our "u-pick" strawberry patch 9 years ago and had such a great turn out that we have been doing it ever since.
Newcastle Bee and Berry Farm - blackberries, strawberries, pumpkins, Honey from hives on the farm
4900 Broadstreet Road, Louisa, VA 22802. Phone: 804-385-7213. Email: newcastlebeeandberryfarm@gmail.com. Open: Tuesdays 8 AM to 12 PM, 6PM to 8PM, Thursdays 8 AM to 12 PM, 6 PM to 8 PM, Saturdays 8 AM to 12 PM, 6 PM to 8 PM, Sundays 11 AM to 2 PM, follow on facebook for closings and picked out notifications. Call first if traveling a distance to confirm hours and conditions. Strawberries in May, Blackberries in July and hopefully raspberries in August. Directions: On route 250, Hadensville exit (same exit as Goochland Drive in Movie Theater). Click here for a map and directions. Payment: Cash, Check. (UPDATED: May 05, 2019)
Hanover County
Also see nearby King William and Caroline Counties here
Henrico County
New Kent County
Couch's Corner Berries - blackberries, blueberries, strawberries, raspberries, restrooms, group tours
8201 Poindexter Road, New Kent, VA 23124. Phone: 804 932-3169. Email: ninefingers37@verizon.net. Open: Friday - Wednesday (Closed Thursdays) Sun-up to Sun-down; 7AM to 7PM. Directions: Click here for a map and directions. Pick your own asparagus, blackberries, blueberries, cherries, raspberries and strawberries. Also available honey, beeswax candles and jams. Best to call first to verify availability.
A visitor writes on July 03, 2014: "I went today with my children and we had a wonderful time. We picked a bucket of blue berries and a pint of raspberries. The farmer And his son were very nice, offering us water because it was hot and driving us to the best berry picking sections on their golf cart. We also bought yummy honey and farm made jelly. We will go back again."
A visitor writes on July 02, 2014: "Today we stopped at Couch's Corner Berries in New Kent, Virginia. We picked five pints of amazing, delicious raspberries! The prices are very reasonable, the berries healthy and plentiful, and Mr. Couch was very helpful, even giving us bottles of water when it got hot. He stated that he has quite a bit of honey, and described his beekeeping experience as well. We will be back! Couchs Corner is just a mile or two from the Providence Forge rest area off I-64 and very easy to find. "
Holly Fork Farm Produce & Pumpkin Patch - blackberries, strawberries, pumpkins, raspberries (red), Honey from hives on the farm, concessions or refreshment stand, porta-potties are available, restrooms, picnic area, farm animals, birthday parties, school tours, events at your location (call for info)
4901 Holly Fork Road, Barhamsville, VA 23011. Phone: 804 366 6349. Alternate Phone: 757 566 0729. Email: hollyforkfarm@gmail.com. Open: Tuesday thru Sunday open on Columbus day Monday closed all other Mondays. They sometimes get picked out so always check their website or call before you go. Click here for current open hours, days and dates. Directions: You can take 64 east to the West Point/Toano exit to get to us. We are about 5 minutes from the interstate, 45-50 minutes from Richmond, an hour from Virginia Beach and about 35 minutes from Newport News and Hampton Roads. Feel free to call if you need assistance. (there is no detour to our farm/IGNORE the signs on the way in or call if you need assistance getting here) ALSO if you GPS instructs you to the route using Six Mt. Zion Rd DO NOT TAKE IT.. it is CLOSED and GPS does not recognize it (not sure why)!!! Pick an alternate route or give us a call ! Click here for a map and directions. Our farm is seasonal and is not open year round; We harvest mid to late June until November 1st; Call or visit our web site for specific hours of operation. Payment: Cash, Check, Debit cards, Visa, MasterCard, Discover, AmEx. Click here for our Facebook page. We do out best to grow fresh veggies for you in the summer & provide a family friendly, relaxed pumpkin patch in the fall. We open the patch each year October 1st. We welcome groups of all types. We are handicapp and pet friendly too (leashes please). We offer a huge variety of pumpkins, gourds, corn stalk bundles, straw bales, mums, homemade jams, honey, homemade cakes, large game area, hay rides, pumpkin launching, pot bellied pigs, chickens, picnic area, & fun! It is worth the drive out to the country to come & see us.
Powhattan County
Graystem Farm -

No pesticides are used

, daffodils, lavender, Lillies, sunflowers, zinnias, flowers, Basil, Mint, Oregano, Sage, U-pick and already picked, gift shop, porta-potties, group reservations
1641 Raymond Place Ct., Powhatan, VA 23139. Phone: (804) 403-3452. Email: graystemfarm@gmail.com. Open: Hours are by Appointment Only - Thursday, Friday and Saturday in season - see website store to schedule appointments for individuals, families, or groups. Click here for current open hours, days and dates. Picking updates: Click here for picking updates. Directions: Click here for a map and directions. We do not use pesticides on the crops. Payment: Cash, Debit cards, Visa, MasterCard. Click here for our Facebook page. (ADDED: March 03, 2022)
Richmond City
Richmond County
---
Community food festivals:
Williamsburg (City of)
Williamsburg Farmers Market - strawberries, produce for sale, produce for sale, parking provide free, snacks and refreshment stand, musical entertainment, cooking or fruit/veg judging, restrooms, face painting, farm animals, Tents or other provisions are made for bad weather, FREE admission,
402 W. Duke Of Gloucester Street Merchants Square, Williamsburg, VA 23185. Phone: 757-259-3768. Fax: 757-259-8064. Email: loliver@williamsburgva.gov. Open: Click here for current open hours, days and dates. Directions: From I-6: Exit 238 (Camp Peary), from Richmond turn right onto Route 143, and from Newport News turn left on to Route 143. Take a right at the second traffic signal onto Route 132 (N. Henry Street). Market is held on Duke of Gloucester street between Henry and Boundary Streets. From Route 199: Turn onto S. Henry Street (Route 132) at stoplight. Market is held on Duke of Gloucester street between Henry and Boundary Streets. Click here for a map and directions. Payment: Cash, Check, Debit cards, Visa, MasterCard. Click here for our Facebook page. Many Virginia's Finest Certified vendors and Certified Organic Vendors. More than 35 vendors total. Visit our website for special events and holiday market dates.
---
Current weather - click for forecast, or enter a zip code for a different location: