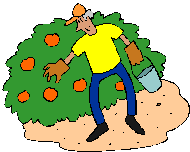 Looking for Massachusetts Co-Packers to Make and Package Your Food Product: Jams, Salsa, Sauces, Pickles, Cookies, Pies, cakes, whatever! in 2022? Scroll down this page and follow the links. And if you bring home some fruit or vegetables and want to can, freeze, make jam, salsa or pickles, see this page for simple, reliable, illustrated canning, freezing or preserving directions. There are plenty of other related resources, click on the resources dropdown above. If you are having a hard time finding canning lids, I've used these, and they're a great price & ship in 2 days.
If you have questions or feedback, please let me know! There are affiliate links on this page. Read our disclosure policy to learn more.
Massachusetts Co-Packers to Make and Package Your Food Product: Jams, Salsa, Sauces, Pickles, Cookies, Pies, cakes, whatever!
Massachusetts Co-Packers: Want to Sell Your Salsa, Preserves, Jams, Etc.? Learn About Using A CoPacker to Prepare It!
If you want to make and sell your home-made preserves, salsa, spaghetti sauce, applesauce, apple butter, jams, jellies, or whatever, you will need a licensed kitchen to prepare and can the food. That's fine for relatively small quantities, and if there is a licensed kitchen to rent nearby at a good cost. See this page for shared use kitchens in Massachusetts. But it may be less expensive (and less risky) for your new business to use a CoPacker to prepare their food, according to you recipe and process.
What is a Co-Packer?
Co-packers manufacture and package foods for other companies to sell. These products range from nationally-known brands to private labels. Entrepreneurs choose to use the services of copackers for many reasons. Copackers can provide entrepreneurs with a variety of services in addition to manufacturing and packaging products. They can often help in the formulation of the product. The copacker may function only as a packer of other people's products or may be in business with his own product line. They may be, in fact, manufacturing several competing products. The range of services available from a copacker will vary depending on the size and experience of the copacker and the type of facilities and the capacity of their plant.
Choosing a Co-Packer
You will want to choose a co-packer who has experience making the type of product and packaging that you need. You may also want to choose a co-packer that is located close to you or your source materials and/or market or distribution centers to reduce costs.
See this page for much, much more about co-packers, like advantages, disadvantages and how to choose a copacker.
The following list consists of companies in Massachusetts that have co-packing capabilities. This list is neither all-inclusive, nor is it meant to serve as an endorsement.
If you are a co-packer wishing to be added to this list, add your information here.
Massachusetts Co-Packers
Alfredo's Italian Foods, Mfg. Co. Inc. -
122 Water St. Quincy, MA. Phone: 617-479-6360 lino@aapasta.com. Contact: Lino Aiello
Angy's Food Products, Inc. - Frozen/Pasta. 77 Servicestar Way, Westfield, MA 01805. Phone: 413-572-1010.
Ashley Food Company, Inc. - Sauces and condiments. P. O. Box 912, Sudbury, MA 01776. Phone: 800-61-SAUCE , 978-579-8989. Fax: 978-579-8989. Email: maddog@ashleyfood.com.
Bake & Joy Foods, Inc. - Frozen bread dough, pastry, cake and fillings. 351 Willow Street, South, Andover, MA 01845. Phone: 978-683-1414.
Boston Baking -
101 Sprague Street,Boston, MA 02136, 617-364-6900, 617-364-6922 info@bostonbaking.com. Contact: Bob Boschetto.
Boxford Bakehouse - dry goods and baked goods, certified organic, small to medium batch co-packing and fulfillment services.
31 Center St, Middleborough, MA 02346. Email: hello@boxfordbakehouse.com.
Casa Visco Finer Foods -
819 Kings Rd. Schenectady NY. Phone: 518-377-8814. Email: info@casavisco.com.
Cathay Foods, Corps. - small scale copacking
960 Massachusetts Ave. Boston, MA. Phone: 617-427-1507.
Chubby's Sauce - Acidified Foods, Thermal Process-(Hot Pack), Product Development and Consultation
11 Deacon Parker Road, Bernardston, MA 01337. Phone: 413-478-2103. Fax: 413-648-0200. Email: info@chubbysauce.com.
Community Work Services -
174 Portland St, Boston, MA 02114. Phone: 617-910-5157, Fax: 617-367-4759, Email paolo@saucesnlove.com. Email: Boconnor@cwsne.org . We are a nonprofit agency whose mission is to empower individuals living in poverty to transform their lives through job training and employment services.
Cutone Specialty Foods, Inc. - Canned or Preserved Vegetables/Fruits, Pickles and Pickled Vegetables, Private Label. 145 Market Street, Chelsea, MA 02150. Phone: 617-889-1122. Fax: 617-884-3944. Email: . Email: butch@cutonespecialtyfoods.com. Contact: Lenny Proc
Dimitria Delights, Inc - Sweetbread, puff pastry dough and bakery products. 81 Creeper Hill Road, North Grafton, MA 01536. Phone: 508-839-3035.
Elevation Brands - Frozen Products, Organic, USDA inspected,
190 Fountain Street, Framingham, MA 01702. Phone: 508.283.1174 x 223, Email: ashaller@elevationbrands.com. We are able to scale-up recipes, ingredient sourcing, package sourcing, private labels and are a gluten free, allergen friendly facility.
Emerald Bay, Inc. - Frozen Seafood. P. O. Box 932, North Falmouth, MA 02556. Phone: 508-563-5255. UPDATE for 2020 - They may have closed, they have zero presence on the internet.
Fatboy Foods - Copacker, Product development services, Recipe development, Business development consulting services, Dry shelf storage, Hot packing, Cold packing, Seafoods, Glass, Plastic, Scale-up recipes, We can file forms and paperwork, We can source (find) ingredients, We can source (find) packaging, Private labeling, Other We specialize in small and start-ups
94 Wasson St, Medford, MA 02155. Phone: (617) 335-4468. Email: karl@fbfoods.com. Open: See their website for for hours and availability. Directions: Click here for a map and directions. Payment: . Our USDA facility is equipped to pack your sauce in a 16oz or 24oz jar for retail sales or in flexible pouches for food service. We can also provide you with a label branded with your name or logo, nutritional information, ingredient statement and bar code. What you get is a turnkey solution to jarring and packaging your fruit in shelf-stable sauce. Located in Middlesex County. (ADDED: November 06, 2021)
Flavor First Foods - soups, sauces and salad dressings
255 Walnut Street, West Bridgewater, MA 02379. Phone: 571-237-6145,. Email: gregory.silva@f1foods.com.
Hans Kissle, Co. - Refrigerated coleslaw and salads 330 Ballardvale Street, Wilmington, MA 01887. Phone: 978-658-808.
9 CREEK BROOK DRIVE, HAVERHILL, MA 01832. PHONE (978) 556-4500
IQF Custom Packing, Inc. - Frozen fish and entrees, frozen co-packing facility near New Bedford,MA. Storage and shipping also available.Test runs. 140 Waldron Road, Fall River, MA 02720. Phone: 508-646-4044. Fax: 904-824-4014. Email: iqf@iqfcustompacking.com. Contact: Russell Young.
New England Candy Company LLC - Copacker, Commercial kitchen, Packaging, Drop-shipper, Distributor, Dry shelf storage, Plastic, Private labeling, We specialize in small and start-ups, Free Consulting services
81 Charlotte Furnace Rd, West Wareham, MA 02576. Phone: (508) 776-0499. Email: jack@capecodprovisions.com. Open: See their website for for hours and availability. Directions: See their website for directions. Click here for a map and directions. We specialize in candy / confectionary co-packing. We have the ability to package your product in bags as small as 1oz to as large as 16oz. We are very flexible and small starts-ups welcome Located in United States County. (ADDED: March 18, 2021, Suggested by a visitor)
New England Natural Bakers - Dry Products, Shelf Stable Products, Kosher, Organic,
74 Fairview St E, Greenfield, MA 01301, (413) 772-2239 ext. 24. EHassay@nenb.com. . We are able to scale-up recipes, offer ingredient sourcing, package sourcing, and private label. Third party storage facility is available for made to order. Stock Min - 500 cases No Max. We are a gluten free, allergen friendly facility. We are also SQF certified.
Plenus Group, Inc. - Frozen soups, sauces and chowders. 101 Phoenix Avenue, Lowell, MA 01852. Phone: 978-970-3832: Fax: 978-441-2528. Email: info@plenus-group.com. Contact: Jennifer Jolly.
Quality Custom Packing - private label, operates Freezing and Packing equipment,
Quality Custom Packing, 18 Wright Street, New Bedford, MA 02740. Phone: 508-993-0717. Email: brian@qualitycustompacking.com. he minimum quantity is 500 and there is no maximum. QPC can custom source, package and label your products while helping you cultivate your brand. Scallop program implementation for your current brand is a passion for us.
Sauces 'N Love, Inc. - Gluten-Free, Organic/Natural, Vegetarian, Pesto, Other Sauces, Seasonings and Cooking Enhancers, Pasta Sauce, Dessert Toppings. 86 Sanderson Avenue, Lynn, MA 01902. Phone: 781-595-7771; 866-7-SAUCES. Fax: 781-595-7799. Email: info@saucesnlove.com. Contact: Paolo Volpati-Kedra
Springfield Smoked Fish Company - Permamently closed 150 Switzer Avenue, Springfield, MA 01109. Phone: 413-737-8693. Fax: 413-747-7360. Seafood, spreads and salads. Kosher.
Stock Pot Malden LLC - facility servicing food trucks, food product wholesalers, and caterers
342 Pearl Street, Malden, MA 02148. Phone: 781-605-1426. Email: info@stockpotmalden.com. . Comprehensive startup services included for new businesses.
Venus Wafers, Inc. - - Crackers, flatbreads, natural and organic, certified Kosher and Non-GMO.
100 Research Road, Hingham, MA 02043. Phone: 781-740-1002. Fax: 781-740-0791. Email: mthompson@venuswafers.com. Contact: Michael Thompson.
Western Mass Food Processing Center Franklin County CDC - acid foods, hot-pack, cold-pack, repackaging
324 Wells Street, Greenfield, MA 01301. Phone: 413-774-7204 Ex. 108. Contact: John Waite. Phone: 413-774-7204, ext.110. Email: johnw@fccdc.org.
Worcester Regional Food Hub - Incubator kitchen
474 Boston Turnpike, Shrewsbury MA, 01545. Phone: 508-667-5792. Email: info@worcesterfoodhub.org. Contact: Shon Rainford. Services for start-up and existing food entrepreneurs, including food safety training, business planning, assistance through the certification process, and hourly kitchen rentals.
Other Resources
If you still can't find a suitable co-packer for your product, see this organization:
Where can I find more information about canning?
For more than 250 specific, simple recipes with step-by-step directions and photos; and general information on canning and food preservation, see this page.