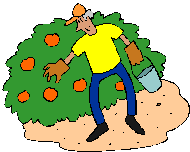 Looking for Florida Co-Packers to Make and Package Your Food Product: Jams, Salsa, Sauces, Pickles, Cookies, Pies, cakes, whatever! in 2022? Scroll down this page and follow the links. And if you bring home some fruit or vegetables and want to can, freeze, make jam, salsa or pickles, see this page for simple, reliable, illustrated canning, freezing or preserving directions. There are plenty of other related resources, click on the resources dropdown above. If you are having a hard time finding canning lids, I've used these, and they're a great price & ship in 2 days.
If you have questions or feedback, please let me know! There are affiliate links on this page. Read our disclosure policy to learn more.
Florida Co-Packers to Make and Package Your Food Product: Jams, Salsa, Sauces, Pickles, Cookies, Pies, cakes, whatever!
Florida Co-Packers: Want to Sell Your Salsa, Preserves, Jams, Etc.? Learn About Using A CoPacker to Prepare It!
If you want to make and sell your home-made preserves, salsa, spaghetti sauce, applesauce, apple butter, jams, jellies, or whatever, you will need a licensed kitchen to prepare and can the food. That's fine for relatively small quantities, and if there is a licensed kitchen to rent nearby at a good cost. See this page for shared use kitchens in Florida. But it may be less expensive (and less risky) for your new business to use a CoPacker to prepare their food, according to you recipe and process.
What is a Co-Packer?
Co-packers manufacture and package foods for other companies to sell. These products range from nationally-known brands to private labels. Entrepreneurs choose to use the services of copackers for many reasons. Copackers can provide entrepreneurs with a variety of services in addition to manufacturing and packaging products. They can often help in the formulation of the product. The copacker may function only as a packer of other people's products or may be in business with his own product line. They may be, in fact, manufacturing several competing products. The range of services available from a copacker will vary depending on the size and experience of the copacker and the type of facilities and the capacity of their plant.
Choosing a Co-Packer
You will want to choose a co-packer who has experience making the type of product and packaging that you need. You may also want to choose a co-packer that is located close to you or your source materials and/or market or distribution centers to reduce costs.
See this page for much, much more about co-packers, like advantages, disadvantages and how to choose a copacker.
The following list consists of companies in Florida that have co-packing capabilities. This list is neither all-inclusive, nor is it meant to serve as an endorsement.
If you are a co-packer wishing to be added to this list, add your information here.
Florida Co-Packers
All Wrapped Up - Chocolate, other candy and snacks and specialty food packaging. 3714 Northwest 16th Street, Ft. Lauderdale, FL 33311. Phone: 800-891-2194; 954-587-2111. Fax: 954-587-2144. Email: info@allwrappedup-gifts.com. Contact: Pam Schwimmer.
BGR World - Packaging, Glass, Plastic, Metal, Paper, We can file forms and paperwork, Private labeling, Business services, OtherWe specialize in small and start-ups, Larger volumes only, Free Consulting services
8555 SW 109th Ave., Miami, FL 33173. Phone: (786) 314-8800. Email: maria@bgrworld.com. Open: See their website for for hours and availability. Directions: See their website for directions. Click here for a map and directions. BGR World, a small packaging design company. Our specialty is full consumer packagings & food labeling compliance services (Design, Translation & Certification of Compliance) for products imported into the US market or exported into Canada, Mexico, EU, and other markets around the world. We are in business since 2006 and work with mayor wholesale importers. Click here for our Facebook page. (ADDED: February 02, 2020)
Buy K-Cups - Copacker, Private labeling
#505, 2645 Executive Park Drive, Weston FL, FL 33331. Phone: (954) 835-4151. Email: info@buykcupscheap.com. Open: See their website for for hours and availability. Directions: Click here for a map and directions. We are a South Florida based certified organic processor coffee roaster, coffee/tea blender and co-packer for single serve k-cups, coffee and tea foil bags and we also offer private label services to your brand. We want to help you build your brand nationwide. We are your single serve coffee/tea experts in the USA. We focus on providing superior customer service and outstanding quality at very economical prices. We have the industry's lowest MOQ requirements. Let us help you with your project. Located in United States County. (ADDED: December 03, 2021)
DeLand Bakery, INC - Copacker, Product development services, QA/QC Product testing services, Packaging, Freezer storage, Dry shelf storage, Bakery, Kosher, Certified Organic, Glass, Plastic, Scale-up recipes, We can file forms and paperwork, We can source (find) ingredients, We can source (find) packaging, Private labeling, We specialize in small and start-ups
933 N Woodland Blvd, DeLand, FL 32720. Phone: (386) 734-7553. Email: contact@delandbakery.com. Open: See their website for for hours and availability. Directions: See their website for directions. Click here for a map and directions. We have a fully automatic packaging machine that can package 60 pouch bags per minute of anything dry. It can package as small as 2oz bags. We have a vemag that can produce up to 360 cookies per minute. We have a certified gluten free facility. Click here for our Facebook page. (ADDED: June 15, 2020)
Endorphin Farms, Inc. - sauces 3255 Parker Drive, St. Augustine, FL 32084. Phone: 904-824-2006. Fax: 904-429-0091. Email: mfehr@endorphinfarms.com. Contact: Michelle Fehr. Endorphin Farms has been co-packing sauces successfully since 1996, and remains committed to providing fast, reliable and quality service for our customers. Because they do not manufacture our own products, you can be assured of their commitment to you as the customer. Our minimums are 300 cases of bottles (12 pack) or 36 cases of gallons (4-pack).
IPAC Inc. (International Packaging of Authentic Cuisine) - Pourable sauces, dressings and soups-hot or cold. 1270 Belle Avenue, Unit 115, Winter Springs, FL 32708. Phone: 407-699-7507. Fax: 407-699-7548. Email: padamission@copack.com. Contact: Paul Adamission.
Island Grove Food & Packaging LLC Deland, FL 32724. Phone: 800-243-3877; 386-734-3029. Email: debbie@islandgrovefoods.com. Contact: Debbie Ingling.
Paca Foods - dry blended food products. 5212 Cone Road, Tampa, FL 33610. Phone: 800-338-7419, 813-628-8228. Fax: 813-628-8426.
Southeast Bottling & Beverage - liquids, beverages, kosher
15340 Citrus Country Drive, Dade City, FL 33523. Phone: (352) 567-2200. Fax: (352) 567-2257. Southeast Bottling & Beverage is a beverage manufacturer with the kind of versatility and turnkey expertise that's not always easy to find in the beverage bottling industry. In addition to efficient co-packing services, we have the knowledge and resources required to develop the seed of an idea for a new beverage into a formulated, completed, bottled, labeled, and ready-to-ship product. Whether you're at the stage where you need a beverage co-packer, or would like us to discuss our turnkey services, we can transform your vision for a fresh, new beverage product into reality. Our Capabilites for RTD Co-packing Include:
Multiple mixing technologies
More Packaging Options (Registered Film & Carton Packaging)
Hot fill pasteurization
Plastic Bottles, from 8 oz up to 32 oz
Cooling Tunnel
Shrink sleeve and Pressure-Sensitive Labeling
We also have everything else a cutting-edge drink manufacturer needs, including a high-end palletizer, bottle air flush, monoblock, rotary filler, sleever, labeler, cooling tunnel, case packer, shrink tunnel, perforator, and more. We approach every ready-to-drink project with the strictest quality control, quality assurance standards in the beverage bottling industry.
Stage Coach Sauces - contract bottling and package of pourable liquids. 3829 Reid Street, Palatka, FL 32177. Phone: 386-328-6330: Email: info@stagecoachsauces.com.
Sunny Flavors - Hot sauces, BBQ sauces, salad dressings, co-pack and private label. 813 Flightline Blvd., Unit 8, Deland, FL 32724. Phone: 800-243-3877, 386-734-3029. Email: debbie@islandgrovefoods.com. Contact: Debbie Ingling.
Tropical Bottling Corp. - beverage copacker
8074 NW 74th Ave, Medley, FL 33166. Phone: 786-631-5549. Tropical Bottling Company is a beverage copacker that is proud to serve ready-to-drink (RTD) beverage makers throughout the United States. We have a state-of-the-art facility that is uniquely positioned to provide clients with all of the best-in-class services they need to get their products ready for store shelves, and our team has the knowledge and industry experience to provide our clients with recommendations on how to best can and package their products. Our beverage copacker capabilities include:
Cold Fill
Hot and Cold Fill Pasteurization
Multiple Mixing Technologies
Reverse Osmosis Water Treatment
4oz, 8oz, 10oz, 12oz and 16oz Cans
Regular, Sleek and Specialty Cans
Fructose and Liquid or Granulated Sugar Sweeteners
HTST (Hot Temp / Short Time) Canning
Beverage Formulation Efficiency
Outside Quality Assurance Laboratories
Quality Control Manager On-Site
We are proud to serve companies in Florida, Georgia, Alabama, Mississippi, Louisiana and throughout the USA,
Williams & Bennett Fine Foods - Cookies, Chocolate Bars, Other Chocolate, Other Candy and Pretzels. 2885 South Congress Avenue, Suite A, Delray Beach, FL 33445. Phone: 561-276-9007; email:sales@williamandbennet.com. Contact: Becky Gardner.
Z Natural Foods - Organic and Kosher products
5407 North Haverhill Rd Ste 336, West Palm Beach, Florida 33407. Phone: 888-963-6637. Alternate phone: 561-242-1880. Fax: 561-290-1509. Shaun L at Email: BulkSales@ZNaturalFoods.com : Click here for a link to our Facebook page. or Twitter or LinkedIn or YouTube.or Pinterest. We are a Co-packing company with Organic and Kosher products. Z Natural Foods is dedicated to bringing you the finest quality in hard-to-find whole, all natural and organic foods. We offer Fresh, High Quality, Raw Ingredients. Plus, Packaging and Private Labelling, Custom & Proprietary Blends & Bulk and Custom Blends.

Other Resources
If you still can't find a suitable co-packer for your product, see this organization:
Where can I find more information about canning?
For more than 250 specific, simple recipes with step-by-step directions and photos; and general information on canning and food preservation, see this page.